Thanks for checking out our new website.
While you're here the band's latest USA chart-topping album can be listened to in full on the music page. And if you're thinking of buying any of our cds they can all be bought at a very special price from our website store.
Plus if you'd like to keep up to date with gigs, news and recording information then join our email list below.
Cheers,
Mal, Mike, Jason, Paul and Tim.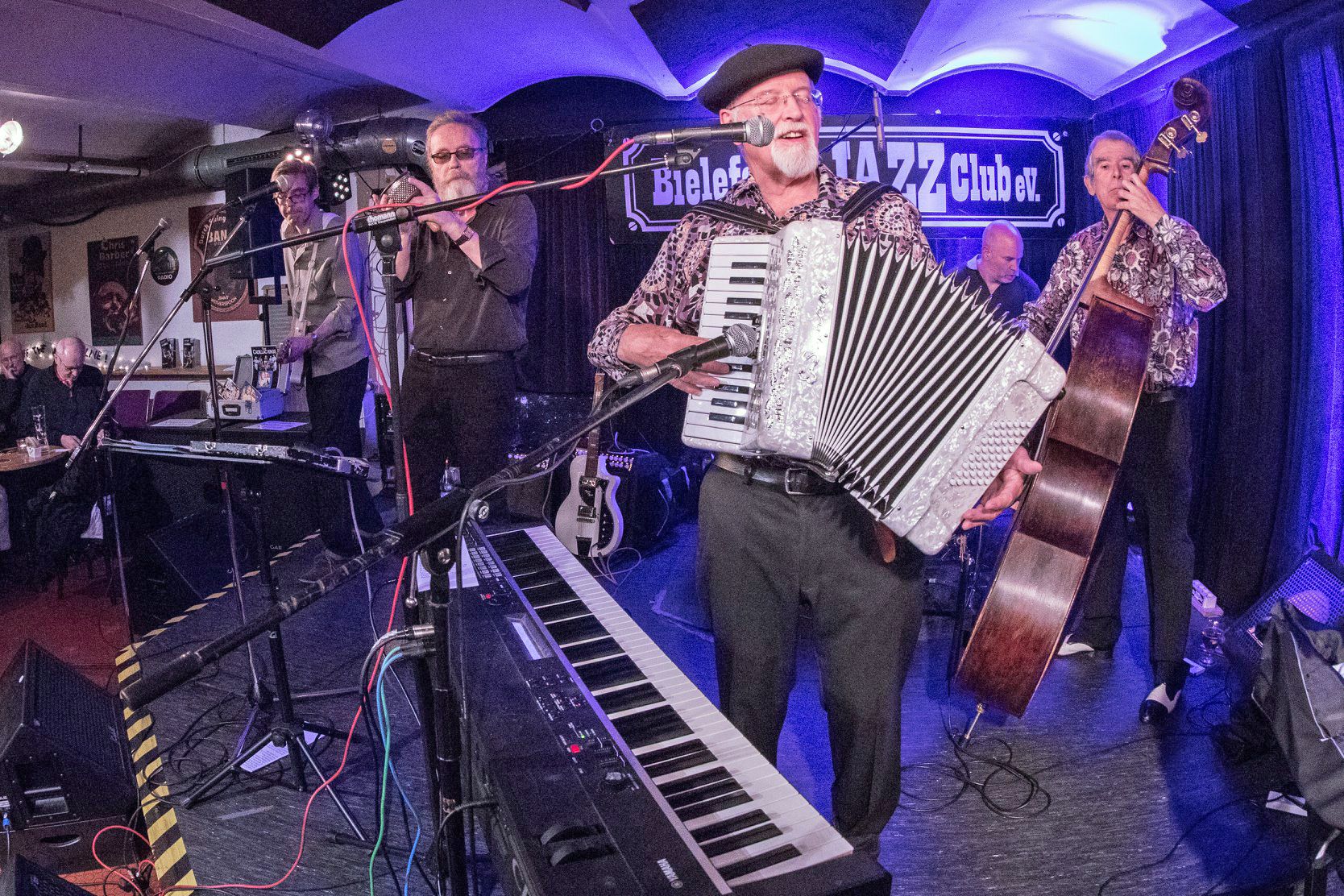 The Cadillac Kings at Bielefeld Jazz Club, Germany